YAMAHA Pick and Place Machine Speed increases of 25% or more on conventional models and achieving the world's fastest mounting capacity.
Based on the ideal concept 1-head solution capable of handling a wide range of components while maintaining high speed without the need for head replacement, we introduced various technologies cultivated from upper model Z:LEX YSM20.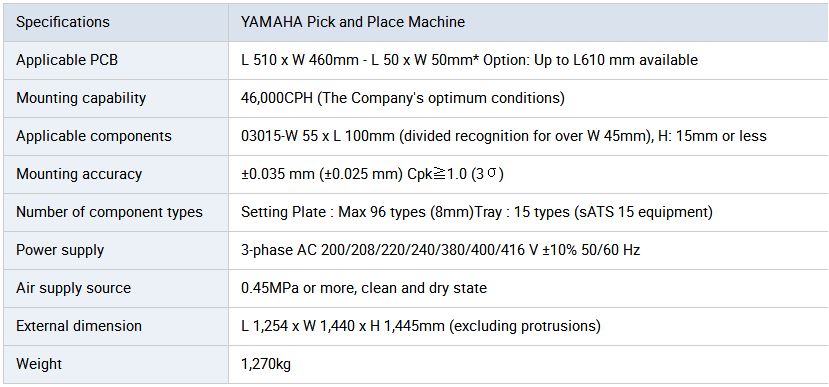 By adopting the latest technology such as the same lightweight and compact universal type HM (High-Speed Multi) head as the upper model and the new generation servo system, increases of 25% or more are achieved compared with conventional machines (YS12) in the 1-Beam 1-Head machine class to realize a mounting capacity of the world's fastest at 46,000 CPH (in the Company's optimum conditions) At the same time, it is versatile enough to handle from 03015 (0.3mm x 0.15mm) ultra-small chips to large components of 55mm x 100mm and 15mm in height.